Jason Mraz tonight at Waikiki Shell! Anyone going?!



Posts

: 16


Join date

: 2008-04-24



Hey, another JM fan! A friend scored us 4 tix- Should be an awesome show!



Posts

: 36


Join date

: 2008-04-12



Aloha Fellow Mraz Fans!
I'm so totally stoked to be going to Jason's show tonight. I saw him for the first time a few years ago in Hawaii. Since then, I've also seen him in San Fran. The guy is talented! I'm sure tonight's one will another awesome performance.

Enjoy the show folks!
Take some pix & share =D



Posts

: 9


Join date

: 2008-04-16



Row 8! See you guys there!
I'm still riding high from last night's concert! How about you guys?! I have to say it was probably one of the best live performances I have ever seen... When JM transitioned into Bob Marley's 'Three Little Birds' (reggae-style) during his new song 'Only Human'... The crowd went nuts!

A couple of my friends who never saw JM before just couldn't stop talking about his show afterwards...
Hmmm... You think they just might be lifelong fans?

And what a way to cap off the night with an amazing solo performance of 'You and I Both'... For everyone who "whipped out their cellular device" on cue, you know what I'm talking about!



Posts

: 24


Join date

: 2008-04-15



Totally agree, truly amazing concert! I was a little nervous with the venue change and forecast for scattered showers. And his first concert in 2005 at Hawaii Theater was so good I was bracing myself for possible letdown. But as soon as Jason opened with "Rocket Man", those fears were erased... What an amazing voice! Best live performance of 2008, hands down.

For everyone who was there, it was magical night indeed. I didn't get a chance to "whip out my cellular device" since I left it in the car, but that ocean of lights from the lawn to the stage was a cool sight!



Posts

: 16


Join date

: 2008-04-24



Hey gang- Was that a great show or what?! When the trumpets went into the crowd, they played RIGHT IN FRONT OF US!

"Live high. Live mighty. Live righteously."
Mraz covered this classic song last night that someone posted on YouTube... Enjoy!





Posts

: 36


Join date

: 2008-04-12



Just a hop, skip, and jump away!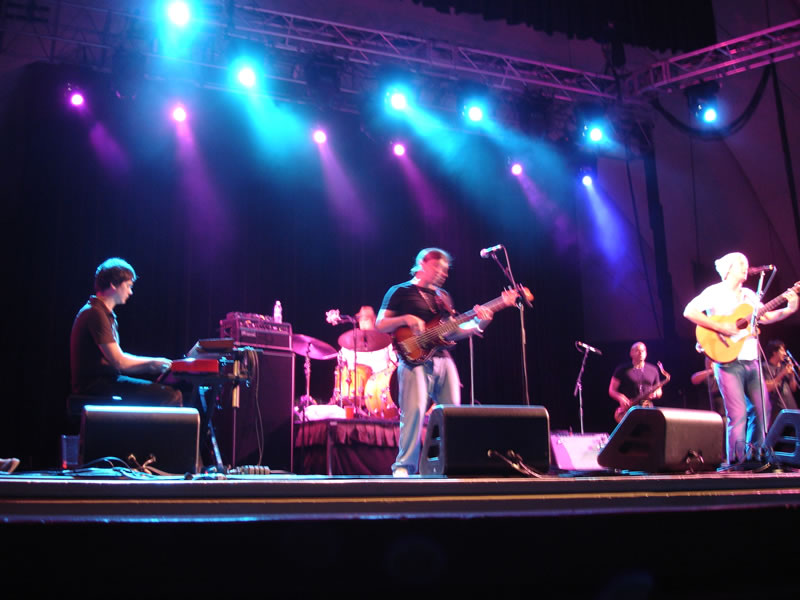 The man is so talented... my friends & I cheered & clapped for the encore. We didn't want the night to end. Luckily, after the show, we had Jason tunes in the car to continue on with the fun...

Thanks for sharing those pix & the music & for having this thread!



Posts

: 27


Join date

: 2008-04-15




---
Permissions in this forum:
You
cannot
reply to topics in this forum